GARDP urges pharmacists to address AMR threat
Pharmacists need to take on a more active role in tackling antimicrobial resistance (AMR), said Professor YK Gupta, Principal Advisor India at GARDP, speaking at the National Conference on the Pandemic of AMR: Role of Pharmacists in Preparedness.
Doctors use antibiotics to treat a wide variety of bacterial infections. However, indiscriminate use of these life-saving drugs has led to pathogens becoming resistant over the last few decades. According to The Lancet, the global death toll from antimicrobial resistance was 1.27 million in 2019.
Prof Gupta said well-informed pharmacists could play a crucial role in preventing the misuse of these essential drugs and help tackle AMR, which is an existing pandemic.
AMR has made it difficult for physicians to treat infections, such as pneumonia and tuberculosis. "This should scare everybody," said Subasree Srinivasan, GARDP's Medical Director, adding that the power of antibiotics must be preserved as the practice of modern medicine depends on them.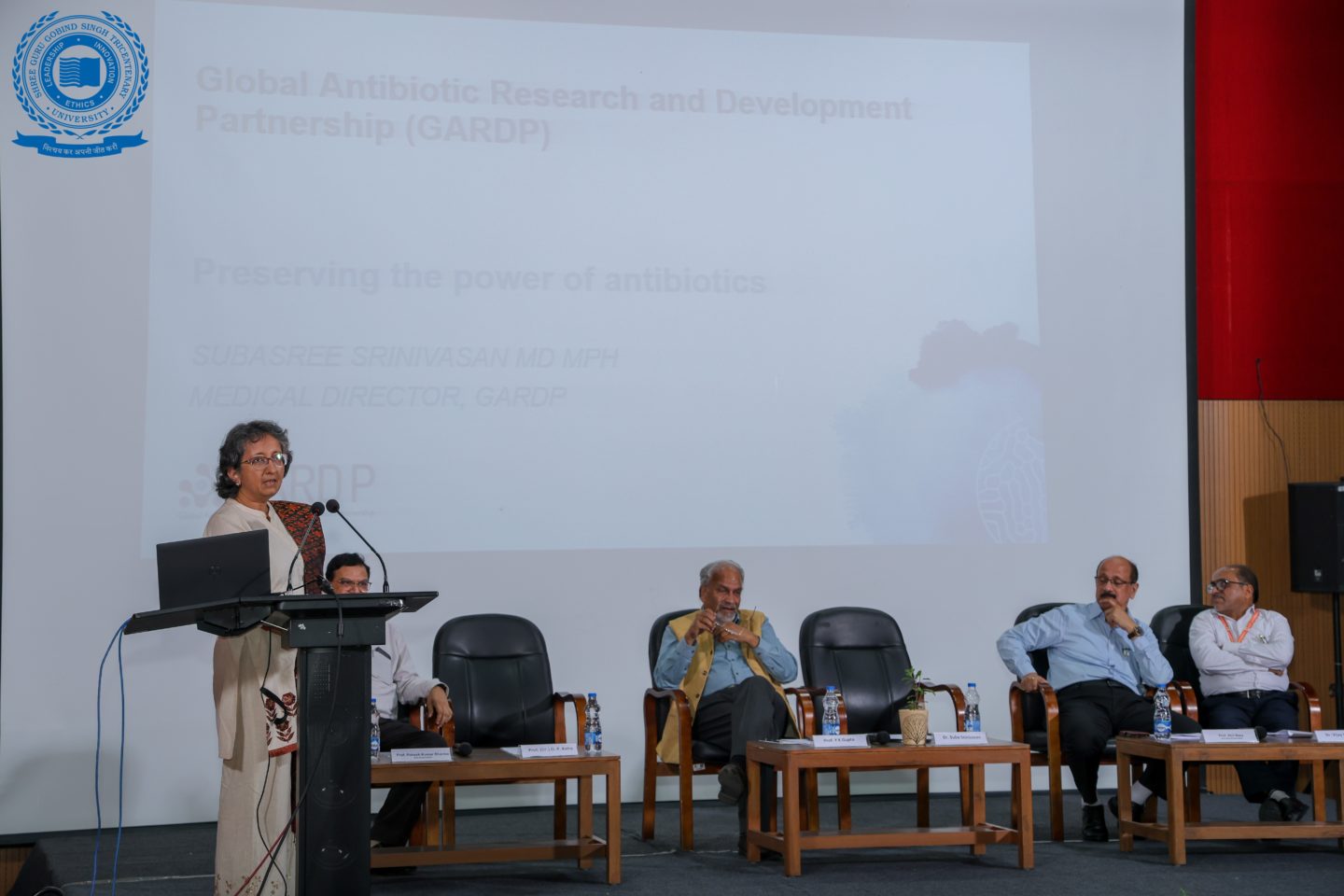 India continues to grapple with AMR. A 2022 study by ICMR shows that common pathogens are becoming increasingly resistant to existing antibiotics in the country. E coli, which can cause diarrhoea, has become significantly less susceptible to last-line antibiotics, such as carbapenems, in the last few years. In the face of this crisis, Srinivasan called on Indian hospitals to implement antibiotic stewardship programmes that can help regulate antibiotic use by implementing evidence-based interventions.
"Clinical pharmacists are central to antibiotic stewardship programmes in hospitals," noted Srinivasan, adding that infectious disease training is crucial for pharmacists to implement these programmes effectively.
Vijay Bhalla, Principal of SGT College of Pharmacy, said pharmacists could be the "driving force" behind the country's response to the AMR crisis. But he emphasized the need for all healthcare workers, such as doctors, microbiologists, and nurses, to unite for the cause.
As resistance renders antibiotics ineffective, pharmaceutical companies are steering away from developing these drugs. According to the World Health Organization, there were only 27 new antibiotics in clinical development against priority pathogens in 2021, down from 31 products in 2017. GARDP is working to accelerate the development and access to treatments for drug-resistant infections by collaborating with public, private, and non-profit partners.
The conference was organized by the SGT College of Pharmacy at SGT University in Gurugram, India, in collaboration with GARDP, Indian Pharmacy Graduates' Association, and the Indian Pharmacological Society.