Slowing the spread of superbugs, speeding up development and access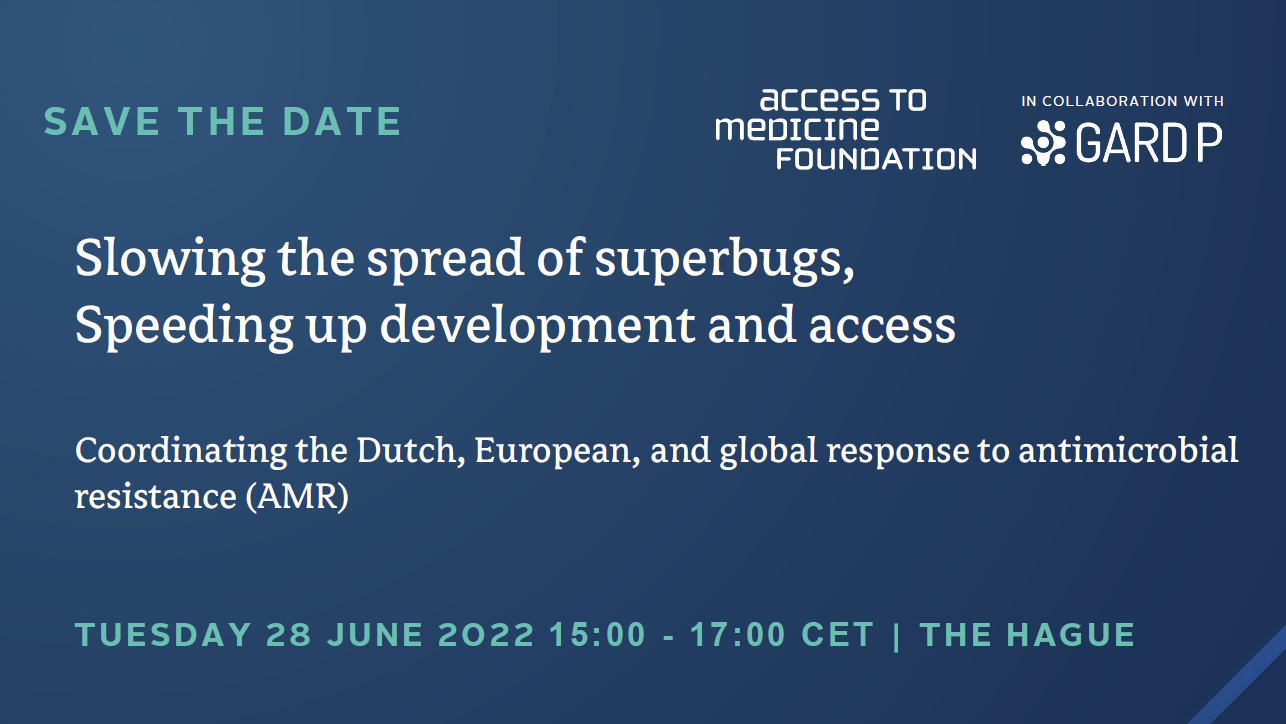 You are warmly invited to join peers at an expert panel discussion hosted by the Access to Medicine Foundation in collaboration with Global Antibiotic Research and Development Partnership (GARDP).
The aim of this event is to highlight the importance of linking and coordinating Dutch, European and global initiatives and activities to address AMR – in order to reduce cross-border health security risks. The event will feature guest speakers from product development partnerships, industry, and research organisations who will share unique perspectives, groundbreaking new research and innovative models for addressing the spread of AMR.
For enquiries, or to confirm your attendance by 10 June, please email events@accesstomedicinefoundation.org