Webinar: Including AMR in Pandemic Instrument Design: Opportunities and Challenges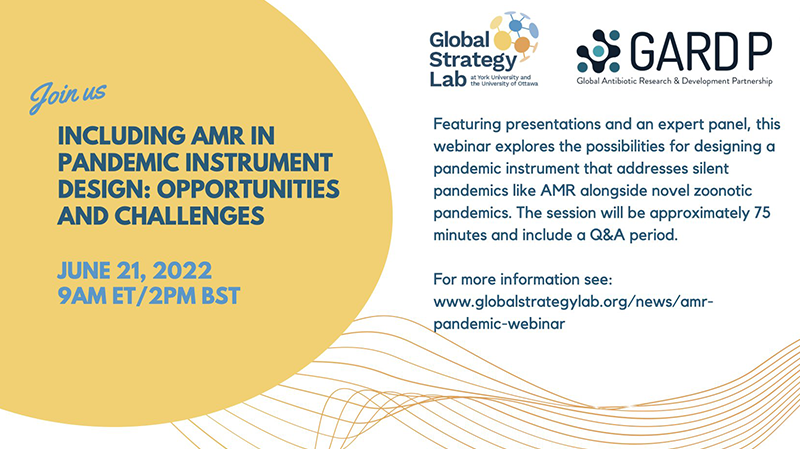 Tuesday June 21, 2022
9:00 am EDT/ 2:00 pm BST
In 2021, the World Health Assembly agreed to a global process to draft and negotiate an international instrument focused on addressing future pandemic threats. This webinar explores the pandemic threat posed by AMR and the opportunities and challenges related to synergistically designing a pandemic instrument that addresses silent pandemics like AMR alongside novel zoonotic pandemics. Practical measures needed to mitigate AMR will be discussed, including surveillance considerations, equitable access to medical countermeasures and combatting inequities in policy planning regarding capacity and facility needs in low- and middle-income countries.
Co-hosted by Global Strategy Lab and the Global Antibiotic Research and Development Partnership (GARDP), this webinar is sure to be of interest to those involved in designing, planning or researching pandemic instruments, as well as those involved in AMR policy and planning more generally.
This webinar will be recorded and shared online.