GARDP is based in Switzerland and has over 50 employees and contractors with rich experience from the private, non-profit, academic and public sectors. They work closely with the GARDP global network, including GARDP North America, representation in Australia, the DND

i

-GARDP Southern Africa joint office, the Drugs for Neglected Diseases

initiative

, and associated DND

i

regional offices in Brazil, India, Japan, Kenya and Malaysia.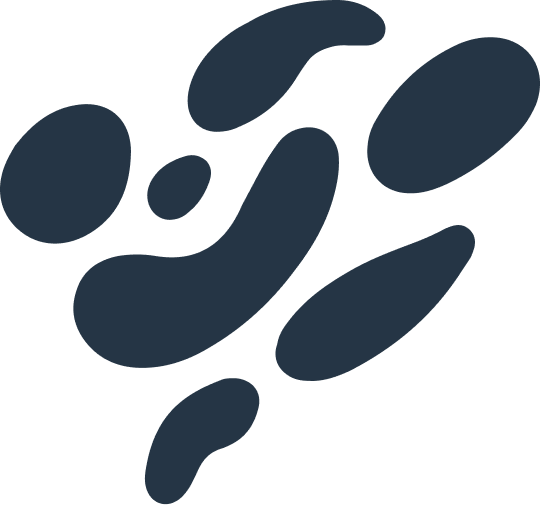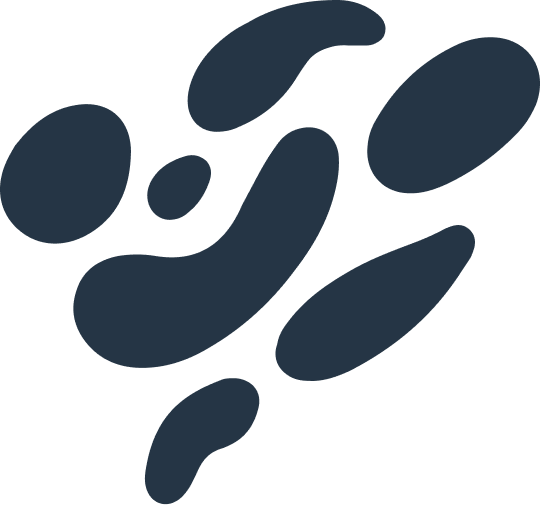 Management team
Manica Balasegaram
Executive Director
Peter Beyer
Deputy Executive Director
Pierre-Yves Delhez
Director of Internal Operations
Seamus O'Brien
R&D Director
Jean-Pierre Paccaud
Corporate Strategy Director
Laura Piddock
Scientific Director
Manica Balasegaram
Executive Director
Dr Manica Balasegaram trained as a medical doctor at the University of Nottingham, where he started his career in internal and emergency medicine. From 2001, he worked as a doctor and researcher in Sub- Saharan Africa and Southern Asia. He also gained experience working in humanitarian emergencies and responses with Médecins Sans Frontières (MSF). In 2007, Dr. Balasegaram joined the Drugs for Neglected Diseases initiative (DNDi) as Head of Leishmaniasis Clinical Program. In 2011, he returned to MSF as Executive Director of their Access Campaign. He was appointed Executive Director of GARDP and has led the organization since 2016 through its incubation to an independent legal entity, during which time GARDP launched four programmes and built a skilled and dedicated team with expertise from a range of sectors and backgrounds.Dr Balasegaram has significant experience in organizational governance and is currently a board member of the Medicines Patent Pool as well as of FIND's Scientific Advisory Committee. He has also previously served as a Board Member and Secretary of Médecins Sans Frontières (Switzerland).His experience spans clinical and public health practice in infectious diseases to international work on health policy & access to medicines. He has served on numerous technical and health policy panels, including notably as a Member of the Expert Advisory Group of the UN High Level Panel on Access to Medicines (2015-16) and a Member of the World Health Organization Scientific Advisory Group for the Blueprint on Research & Development Preparedness (2015 and ongoing). With over 20 years' experience in Global Health, Dr Balasegaram has a proven track record in partnership building, resource mobilization, public and private sector stakeholder management and governance.
Peter Beyer
Deputy Executive Director
Peter is a public health expert who joined GARDP from the World Health Organization (WHO) where he led the unit responsible for developing global initiatives to foster the development and access to new antimicrobial treatments. He was responsible for WHO's work on intellectual property and access to medicines, setting up the tripartite collaboration among the World Intellectual Property Organization (WIPO), the World Trade Organization (WTO) and WHO. He also provided technical assistance to countries to facilitate access to affordable HIV and hepatitis treatments.  Peter chairs the Expert Advisory Group of the Medicines Patent Pool that assesses the terms and conditions of all proposed licence agreements. Peter is a trained lawyer and was admitted to the bar in Berlin in 2002. He holds a PhD from the University of Freiburg, Germany on European environmental law and has extensive experience in international negotiations. As a Legal Advisor to the Swiss Federal Institute of Intellectual Property in Bern, he negotiated bilateral free trade agreements and was responsible for the bilateral dialogue between Switzerland and China on intellectual property. During his time with the Ecologic Institute in Berlin he was an adviser to the German Ministry of the Environment in international treaty negotiations and drafted the German law on CO2 emissions trading.Most importantly, Peter was instrumental in setting up GARDP as well as the AMR Action Fund, with his wealth of knowledge and expertise.
Pierre-Yves Delhez
Director of Internal Operations
Pierre-Yves joined GARDP in September 2018 as Finance and Administration Director. He is a CFO with 30 years experience in international finance and operations, growth and turnaround, controlling and compliance gained from previous roles at PriceWaterhouseCoopers and a number of US listed companies, including Eastman Kodak and Barnes Group Inc., where he was Finance Director Europe. Since moving to Switzerland in 2000, Pierre-Yves has set up the headquarters for Scitex Digital Printing and Barnes Distribution Europe and developed their international operations. In his last position before joining GARDP, Pierre-Yves worked as CFO for a privately held health care company.A Business Administration (Ingénieur Commercial Solvay) graduate of the Université Libre de Bruxelles with a Masters in computer science, Pierre-Yves is a US Certified Public Accountant, a member of the American Institute of Certified Public Accountants, and a Chartered Global Management Accountant. He is also a graduate from the Stanford Graduate School of Business Executive Programme.
Seamus O'Brien
R&D Director
Seamus O'Brien joined GARDP as R&D Director in July 2018. Prior to joining as GARDP's R&D Director, Seamus O'Brien was most recently responsible for building and leading R&D collaborations, partnerships, and networks to address leading pharmaceutical companies' (Pfizer and previously AstraZeneca) commitment to develop treatment options for antibiotic resistant infections. In particular he played a leading role in establishing novel partnerships with the US government's Biomedical Advanced Research and Development Authority as principal investigator for an antibiotic portfolio agreement and with the Innovative Medicines Initiative (IMI) New Drugs 4 Bad Bugs programme within Europe as leader of the COMBACTE-CARE consortium addressing carbapenem resistance. He has also represented both AstraZeneca and Pfizer Essential Health on the Infection Control Strategic Governance Group for IMI.Before joining Pfizer, Seamus worked for 10 years for AstraZeneca, initially leading physicians and scientists in the clinical development of oncology and infection products. He played a leading role in building a standalone infection unit to address AstraZeneca's commitment to developing antibiotics for unmet medical need. He was responsible for bringing a novel antibiotic combination candidate through phase I to phase II and designing a streamlined clinical development programme aligned with emerging regulatory guidance.Seamus brings with him a wealth of experience in pharmaceutical drug development from antibiotic to vaccine clinical development, across a range of sectors, to leading medical affairs support for a number of product launches. He has a PhD in Mycobacterium tuberculosis infection and host immunity from the Wellcome Trust/University of Leicester and first degree in Microbiology from Trinity College Dublin.
Jean-Pierre Paccaud
Corporate Strategy Director
Dr. Jean-Pierre Paccaud is heading the business development and corporate strategy activities of GARDP since January 2017, and contributed to its inception and setup. Previously, he was heading the business development and legal teams of the Drugs for Neglected Diseases initiative (DNDi) since 2007, contributing to establish R&D partnerships with several global pharmaceutical companies as well as biotechs and academic groups. Prior to joining DNDi, Jean-Pierre founded in 2002 Athelas SA, a startup company active in the field of anti-bacterial drug discovery, which he lead until its merger with Merlion Pharmaceuticals in 2006.Trained as a molecular and cellular biologist, Jean-Pierre earned his PhD at the University of Geneva School of Medicine and completed his post-doctoral training at UC Berkeley in the lab of Prof. Randy Schekman. Before taking on entrepreneurial challenges, Jean-Pierre spent more than 18 years in academia, working in immunology, diabetes, and cell biology, and was tenured at the University of Geneva School of Medicine. He brings to GARDP a combination of business and scientific skills, entrepreneurial experience as well as negotiation and deal-making practice in the context of global public health needs.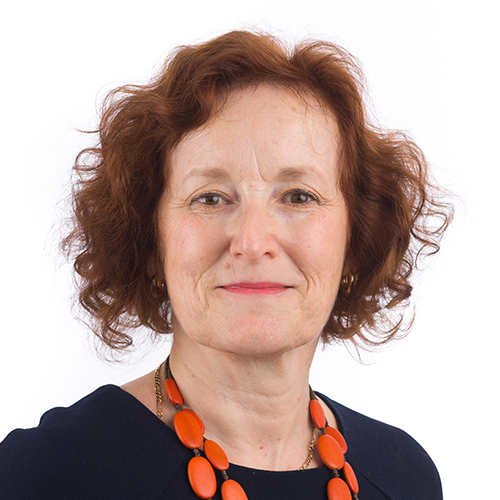 Laura Piddock
Scientific Director
Laura Piddock joined the Global Antibiotic Research and Development Partnership (GARDP) in January 2018. As GARDP's Scientific Director, Laura leads the Discovery and Exploratory Research and Scientific Affairs programmes, including the REVIVE programme. She also contributes to GARDP's Policy & Advocacy activities. Since Laura started her PhD in 1982, she has been at the forefront of antimicrobial research. Laura began her career in a hospital and successfully integrated this background with academic research. She has published over 250 articles, six chapters in academic books and co-authored nine reports to the UK government or WHO. She has given over 200 lectures at international conferences. She has an H-index of 86. Laura is also Professor of Microbiology at the University of Birmingham, UK, where she leads a team whose research focuses on multidrug efflux (pumping of antibiotics out of the bacterial cell), regulation (switching on and off) of bacterial multidrug efflux pumps and discovery of efflux inhibitors.Laura has been involved in various Policy activities. She was the British Society for Antimicrobial Chemotherapy (BSAC) Chair in Public Engagement, and in this role was the Director of Antibiotic Action and led the secretariat of the UK All Party Parliamentary Group on Antibiotics from 2012 – 2017. Laura was a co-author of the first World Economic Forum report on AMR in 2013, and an expert adviser to the AMR review led by Lord Jim O'Neill.Laura is an enthusiastic communicator about antibiotic resistance and the lack of new antibacterial treatments. She has given talks to various groups at local, national and international level. Laura frequently contributes to both the local, national and international media (print, radio, television and digital) and has been interviewed, advised on, and appeared in, several documentaries for numerous global networks including BBC (One, Two, Four, Radio 2, Radio 4, Radio 5 Live. World), Al Jazeera, CNN, Channel 4 and Sky News.
Leadership
Jennifer Cohn
Global Access Director
Vincent Constantin
General Counsel
Pierre Daram
R&D Drug/Treatment Project Leader
Angela Decool
Head of HR & Organization
Dominique De Santis
Head of Communications
Rahul Dwivedi
Serious Bacterial Infections Access Leader
Sally Ellis
Children's Antibiotics Project Leader
Christophe Escot
Clinical Operations Leader
Yann Ferrisse
Director Business Development & Partner Engagement a.i.
Paul Field
Australian Representative
François Franceschi
Head of Asset Evaluation and Development and Serious Bacterial Infections Project Leader
Gabrielle Kornmann
Drug Safety and Pharmacovigilance Leader
Alison Luckey
Senior Medical Lead
Julie Miralves
Head of R&D Portfolio & Operations Strategy
Fernando Pascual Martinez
R&D Access Development Lead
Tammy Pillay
Head of Regulatory Affairs
Nicola Porteous
Head of Finance
Subasree Srinivasan
Medical Director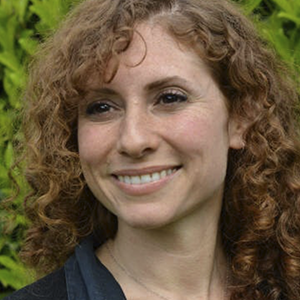 Jennifer Cohn
Global Access Director
Dr. Jennifer Cohn joined GARDP in November 2021 and leads global access strategy development and implementation. Jennifer is an infectious disease physician with a focus on improving access to and uptake of effective health products and models of care in low- and middle-income countries. She is a clinical associate professor of Infectious Diseases and Scholar at the Center for Global Health at the University of Pennsylvania School of Medicine. Before joining GARDP, Jennifer served as Senior Vice President at Resolve to Save Lives, Senior Director of Innovation at the Elizabeth Glaser Pediatric AIDS Foundation where she led the design and implementation of multi-country projects and studies, and as the Medical Coordinator for the Doctors Without Borders (MSF) Access Campaign. Jennifer has served on international advisory groups on TB, HIV, non-communicable diseases and viral hepatitis. She is published in peer-reviewed journals including the Lancet, PLoS Medicine and Science.Jennifer received her MD from University of Pennsylvania, is board certified by the American Board of Internal Medicine in Internal Medicine and Infectious Diseases and earned her Masters in Public Health at the Johns Hopkins School of Public Health. She brings to GARDP a combination of technical and implementation skills, experience focusing on access to innovative products, and designing and leading operational research studies to inform use of new medicines and diagnostics.
Vincent Constantin
General Counsel
Vincent Constantin joined GARDP as General Counsel in June 2020. Previously, Vincent worked at Sanofi for about 15 years in various positions covering R&D, medical and commercial matters, both in Paris and Boston. Vincent was most recently providing legal support to the Global Alliance Management Team at Sanofi, more particularly on Research and Development activities on Technology Platforms and commercial activities on established commercial products.Vincent is a senior lawyer with a significant contractual and legal experience in an international environment. He holds 2 Master degrees from Paris-X University, the French Bar Certificate and an LLM in International Business Law from Boston University.
Pierre Daram
R&D Drug/Treatment Project Leader
Pierre has over 20 years of industrial experience in Therapeutics Development from Discovery to Market Authorization in oncology and anti-infectives. In 1996 he obtained a PhD in Molecular Biology and Biochemistry from the ENSAM of Montpelier followed with a Post graduate position at the Polytechnical School of Zurich (ETHZ).Over the past 10 years he was dedicated to antibiotic development and has successfully conducted clinical studies in several indications such as Diabetic foot Infection, Prosthetic joint Infections, Acute Bacterial Skin and Skin Structure InfectionPrior to working for GARDP Pierre was a Global Project Leader, Associate Director Portfolio Management at Debiopharm International in charge of the anti-infective platform and Alliance Manager of several programs. He successfully secured contracts with CARB-X to expedite the development of new antibiotics targeting specific pathogens and successfully participated in strategic in-licensing activities to increase value of the Company pipeline.
Angela Decool
Head of HR & Organization
Angela Decool joined GARDP in January 2017 as Operations Manager, in charge of human resources, finance, and administration, liaising and collaborating with the respective DNDi departments. She provides operational support for the development of GARDP activities through administrative and financial processes that are aligned with the standards of DNDi. Prior joining GARDP, Angela spent the past nine years working for Novartis Consumer Health, where she held several positions within the Global Regulatory Affairs department, most recently as Senior Resource and Business Support Manager. Having held key positions that span across resource and business management support, Angela has an extensive background in business and operational management. She has spent most of her career in the pharmaceuticals and chemicals sector, including for the Obegi Chemicals Group and BASF. Her multi-cultural background and experience in a broad range of countries and fast-moving, cross-functional environments, have contributed to her proven ability to transform complex multi-project business issues into pragmatic tools and efficient processes.Angela obtained her Bachelor degree in Business Management from the IFA Institute – France.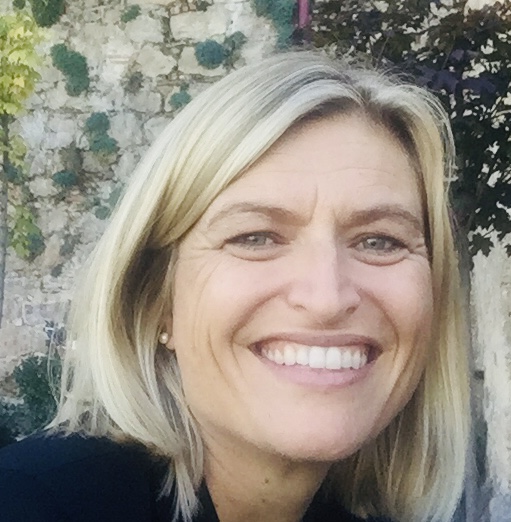 Dominique De Santis
Head of Communications
Dominique is a communications and public relations professional with 20 years experience working in both public and private sectors, focusing on health and development issues. Her areas of expertise include corporate communications, media relations, branding, digital marketing, campaign development and events management. Since 1994, she has worked for various UN agencies  (WHO, UNAIDS, and Unicef), PR firms, the Global Fund, Gavi, the Vaccine Alliance, Unitaid and an environmental NGO in the US and Geneva. Working in highly complex settings, her responsibilities included developing and implementing communications strategies, crafting corporate messaging, media relations, and managing global campaigns and events.Throughout her career, Dominique has worked closely with PR and design agencies to build the profile and brand of various organizations. She has also worked in PR agencies in the US and Geneva, managing a range of global health, development and pharmaceutical clients, including the Bill and Melinda Gates Foundation.In her most recent role as communications consultant at the Global Fund, Dominique was a key driver in helping to make the 6th Replenishment a success by positioning the Global Fund as a leader in innovate private sector engagement. She implemented a multimedia strategy to promote the impact of the Global Fund's private sector partnerships. Working closely with designers and a filmmaker, she produced a wide range of content in English and French, including press releases, fact sheets, short films and an animation for the website and social media.Dominique graduated with a BSc in Foreign Service from Georgetown University's School of Foreign Service with a major in international politics and concentration in European studies. She completed an executive masters in corporate and marketing communications from IE University in Madrid in 2018. She is fluent in English, French and Italian.
Rahul Dwivedi
Serious Bacterial Infections Access Leader
With more than 10 years of experience across multiple geographies, Rahul specializes in leading access strategy, innovation, and public affairs for multinational healthcare entities. He has extensive experience in developing innovative health systems strengthening and health financing projects to deliver quality care for people with cancer, hemophilia, and diabetes across both developing and developed countries. Central to the success of these projects have been trusted partnerships with governments and expert public health organizations and the utilization of digital health solutions. Rahul leverages his stints with the pharmaceutical sector, leading strategy consulting firms, and industry associations in addition to his understanding of human-centered design principles to develop comprehensive strategies to drive greater patient access to quality healthcare. He has an MBA in General Management & Strategy from the China Europe International Business School, Shanghai, and a MA in Law & Diplomacy from the Fletcher School of Law & Diplomacy, Tufts University.
Sally Ellis
Children's Antibiotics Project Leader
Sally Ellis joined GARDP in January 2017 as the Project Leader of the Children's Antibiotics Programme, she is responsible for the management of clinical activities aimed at developing 1-2 new treatments for life threatening neonatal infections. She has experience working as a clinical and project manager in the pharmaceutical industry (including Hoffman-La Roche and Smith Kline & Beecham), CROs, as well as the not-for-profit sector (PDP and academica). She is also a highly experienced clinical trialist. This has included 7 years at DNDi where she was instrumental in building and coordinating DNDi's clinical portfolio in Visceral Leishmaniasis. Most recently she worked in the Royal Marsden in the UK as the CTU Operations Manager where she had the remit to establish the clinical trial unit for all investigator led trials.Sally has significant experience working in resource limited settings and also has a Masters in Global Health Policy from the LSH&TM (2015).
Christophe Escot
Clinical Operations Leader
Christophe Escot is joining GARDP in September 2021 as Clinical Operations Leader. He has about 30 years' experience in clinical operations / development. Prior joining GARDP, Christophe worked for biopharma companies and CROs (including Quintiles & ICON) in leading Clinical Operations positions in France and Switzerland. He has experience in several therapeutics area and many types of products, from chemical to biologics including GMO. Most recently, he worked as Head of Clinical Operations at Polyphor, leading pivotal studies of a narrow spectrum antibiotic targeting MDR Pseudomonas Aeruginosa, and act as Alliance Manager for the partnership with a Chinese pharmaceutical company in oncology.Christophe earned a MSc in Biochemistry for the Orleans university and a MSc in pharmacology from the Paris university René Descartes.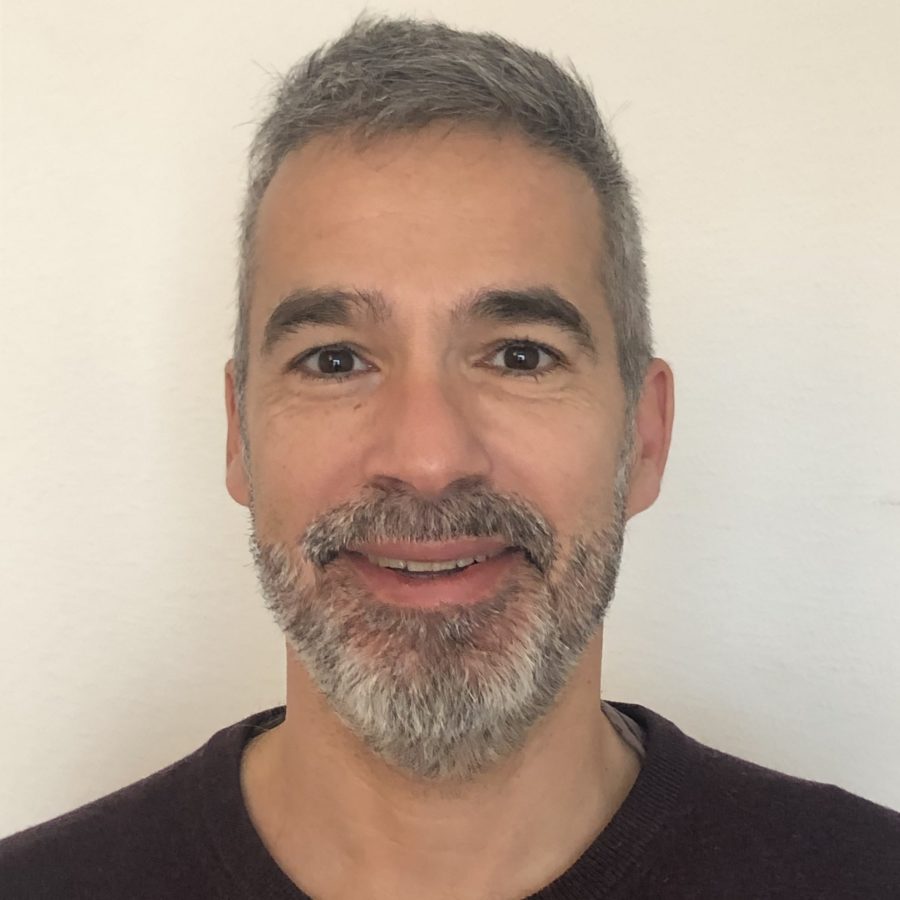 Yann Ferrisse
Director Business Development & Partner Engagement a.i.
Yann Ferrisse joined GARDP in January 2018, initially as a Business Development and Analysis Leader. Since October 2022, he has held the position of Business Development & Partner Engagement Director. In this role, he manages all interactions with private partners to enrich GARDP's portfolio and ensure product delivery at national/regional level.Prior to joining GARDP, Yann was Managing Director of an innovation consulting firm, focused on exploring and developing uncharted territory. He was responsible for setting up country offices in Europe and Asia (Singapore – the company's first office in Asia and the hub of their APAC activities).Alongside his principal role in business development, Yann has been instrumental in the creation of SECURE, an initiative to expand access to essential antibiotics, in close collaboration with WHO and with strategic input from CHAI and UNICEF.Between 2010 and 2015, Yann was invited to join the Conseillers du Commerce Extérieur de la France, where he acted as French Foreign Trade Advisor.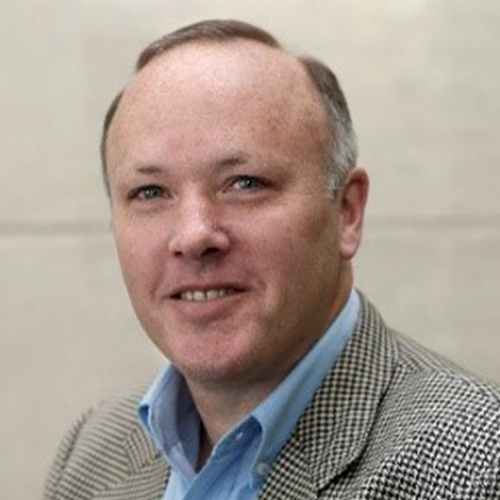 Paul Field
Australian Representative
Paul joined GARDP as the Australian Representative in January 2018, bringing over 25 years of experience in the biotechnology industry. He was previously a life sciences specialist at Austrade, the Australian Government's trade and investment promotion agency, where he facilitated commercial partnerships around Australian research into malaria, dengue fever, schistosomiasis, and other neglected tropical diseases as well as the development of novel antimicrobials. Earlier, Paul was the Executive Chairman of Bio-Link, a privately-owned biotechnology business development company with offices in Melbourne and Sydney. His work at Bio-Link involved the commercialization of discovery, pre-clinical, and early-stage clinical programs in oncology, neurology, infectious diseases, and other therapeutic areas.Paul has served as a non-executive director on a number of different Boards including the Advisory Board of the Global Health Alliance Melbourne.
François Franceschi
Head of Asset Evaluation and Development and Serious Bacterial Infections Project Leader
François Franceschi has worked at GARDP since April 2018 and has over 30 years of experience in the area of antimicrobials. Prior to working with GARDP, François served as Program Officer for Therapeutics Development (antibacterial and antifungal) at the National Institute of Allergy and Infectious Diseases (NIAID) in Bethesda, Maryland, where he also served as NIAID's liaison to CARB-X and as a member of its Scientific and Milestone Review Boards. From 2002 to 2012, he held various Director positions in Antibiotic R&D at Rib-X Pharmaceuticals (now Melinta Therapeutics) in New Haven, Connecticut. From 1990 until 2002 François was Principal Investigator at the Max Planck Institute for Molekulare Genetik in Berlin, Germany, where his research was devoted to the structure and function of ribosomes, especially in complex with antibiotics. His group at the MPI was a pivotal part of an international consortium headed by Ada Yonath, the winner of the Nobel Prize in Chemistry in 2009.François earned a PhD in Chemistry at the Frei Universität Berlin, and his undergraduate degree in Biology at Universidad Simon Bolívar in Venezuela.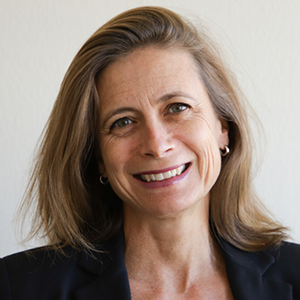 Gabrielle Kornmann
Drug Safety and Pharmacovigilance Leader
Gabrielle joined GARDP in September 2020 as Drug Safety & Pharmacovigilance Leader. She is responsible transversally of the safety aspects of all programs. She started her career as a clinical data manager at Serono in Geneva in 2000. Two years later, she transitioned to ״Drug Safety and Pharmacovigilance״, which is her main domain of expertise and interest. After 8 years as Senior Pharmacovigilance Officer in various therapeutic areas, she was promoted Head of Medical Safety Evaluation (Neurology, Fertility & Rheumatology) at Merck Serono. She was heading a team of six Pharmacovigilance Officers, ensuring an adequate review of the clinical and post-marketing safety data, as well as the generation of regulatory documents for the drugs of the portfolio (mainly biotech medicines).Following the closure of Merck Serono in Geneva in 2013, she took a one-year sabbatical to pursue a family project of sailing in the North Atlantic and the Caribbean. She taught primary school to her 2 daughters aged 6 and 8 during the whole year.Back to Geneva, she joined GeNeuro early 2015. In this start-up developing a monoclonal antibody in multiple sclerosis, she was in charge of all safety activities for the compound and was providing support and advice to the clinical development team. She as well led the strategic alliance with "les Laboratoires Servier" which were funding clinical trials. As from 2019, she was also assigned a Quality Assurance role.Pharmacist by education, Gabrielle holds a PhD in Pharmacology from the University of Geneva.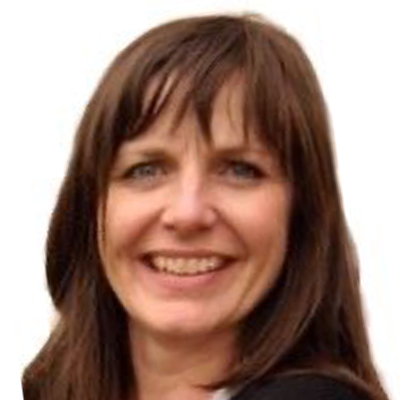 Alison Luckey
Senior Medical Lead
Alison joined GARDP in September 2021 as Medical Lead for the Zoliflodacin program. As a Pharmaceutical Physician, she brings a wealth and breadth of experience to the team as a result of her 22-year clinical research career, the last 8 years of which have been within late phase drug development in the anti-infectives therapeutic area.  As EFPIA Lead (Astra Zeneca and Pfizer) for Innovative Medicine's Initiative's (IMI) COMBACTE CARE consortium, she has most recently been instrumental in developing and maintaining essential public-private collaborations, leveraging unique opportunities and novel ways of working, to successfully deliver the first interventional Phase 2a study of the program and start-up of a Phase 3 program through two corporate transitions and a pandemic.Prior to this, Alison has worked as a Clinical Research Physician and Principal Investigator in early phase development in both the United Kingdom and New Zealand.  Together with colleagues, she established a CRO in New Zealand with a 10-bedded facility specialising in early phase development, including First in Man studies and providing an end-to-end service for small biotech companies as well as large pharma.   During this time, she was Deputy Chair of the Upper South Regional Ethics Committee, Ministry of Health, New Zealand.Alison is a medical graduate (Southampton, UK, 1992) with post graduate clinical experience in Obstetrics & Gynaecology; she holds the Diploma of Pharmaceutical Medicine and is a Fellow of the Faculty of Pharmaceutical Medicine, Royal College of Physicians.
Julie Miralves
Head of R&D Portfolio & Operations Strategy
Julie joined GARPD in October 2019 to act as R&D Portfolio and Planning Leader. Julie developed her hands-on expertise in project planning and portfolio management through several positions in the healthcare industry. She started her carrier as a Senior Consultant at Lowendalmasai in Paris, France, providing support and advises to biotech and pharmaceutical companies regarding their innovation funding and management strategy. She then joined a French biotech company, Ariana Pharma in Paris, and as a Project Manager was responsible of the development and operational management of large collaborative R&D programs in oncology and chronic diseases. Prior to joining GARDP, she was a Country Operations Manager at IQVIA, in charge of the implementation in France of a novel European oncology data platform in hospitals and clinical centers for the CODE initiative.Julie holds a PhD in Immunology from the University Paul Sabatier of Toulouse, France, completed by a postdoctoral position at both the Ecole Normale Supérieure and the Collège de France in Paris, France. She has also been an independent scientific expert for the IMI2 initiative of the European Commission and EFPIA.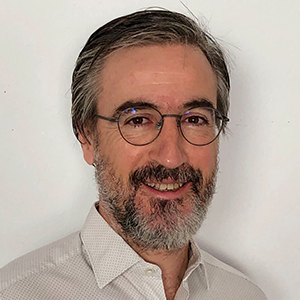 Fernando Pascual Martinez
R&D Access Development Lead
Fernando Pascual joined GARDP as Senior Access Manager in July 2020. Fernando is a pharmacist specialized in access to medicines and quality assurance of pharmaceuticals in developing countries. After working with Médecins Sans Frontières (MSF) from 2001 to 2012 in the field and in the Access Campaign, Fernando became an independent public health consultant to several organizations like the Medicines Patent Pool, UNICEF, WHO and the Global Fund among others. In MSF and as consultant, Fernando strived to increase access to medicines in the field of HIV and HCV mainly, by for instance analyzing intellectual property and price barriers and addressing patent pooling, participating and helping to establish the Global Accelerator for Paediatric Formulations (GAP-f), assessing regulatory pathways and regulatory issues for new products, and contributing to WHO reports on access to HCV drugs. Fernando is fluent in English, French and Spanish, has obtained Degrees in Pharmacy and Biochemistry and holds a Master in Public Health in Developing Countries from the London School of Hygiene and Tropical Medicine.
Tammy Pillay
Head of Regulatory Affairs
Tammy has 19 years' experience in the pharmaceutical industry with extensive knowledge in international regulatory affairs, product quality assurance, pharmacovigilance, product launches, clinical trial applications, new business development and project management of strategic alliances for both innovator and generic companies. In her career, she successfully completed the start-up of the technical department for 2 pharmaceutical affiliates in South Africa and Ireland. Majority of her experience is in international regulatory affairs where she has competently delivered and executed innovative regulatory strategies and provided excellent regulatory pathways towards obtaining rapid medicine approvals worldwide. Tammy studied pharmacy at the University of Kwazulu-Natal, South Africa and has a master's degree in Project Management from the University of Southern Queensland, Australia.
Nicola Porteous
Head of Finance
Nicola joined GARDP in August 2018 as Finance Manager and was promoted to Senior Finance Manager in April 2019. Prior to GARDP, Nicola worked for over 8 years at the UK's National Institute of Health Research (NIHR) Evaluation,Trials, and Studies Coordinating Centre based at the University of Southampton, where she was responsible for budgets, reporting to funders, financial management, and forecasting in relation to the NIHR's Global Health Research Programme. Prior to this she worked for 6 years at a mental health charity as the Management Accountant.Nicola qualified as a Chartered Certified Accountant in 2005 and obtained a Masters in Professional Accountancy from UCL in 2017.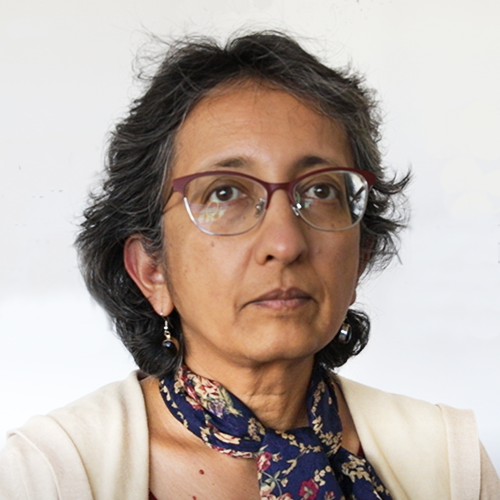 Subasree Srinivasan
Medical Director
Suba is an experienced infectious disease physician with extensive industry and public health experienced. Educated in India, Suba has lived in the US for the last 30 years and worked in clinical and public health practice and has had a number of senior medical and pharmacovigilance roles in drug development in companies such as Pfizer, BMS and Alexion Pharmaceuticals. Most recently Suba was the VP,  Clinical Development and pharmacovigilance for Entasis Therapeutics where she was the clinical development lead for durlobactam, an antibiotic for Acinetobacter infections,  and medical and pharmacovigilance lead across a range of antibiotic development programmes. Suba joined GARDP first as a Consultant providing senior medical direction and support across the portfolio for both our R&D and broader access objectives. Now as GARDP Medical, Director Suba will lead the medical team to provide medical and drug safety direction and leadership and access development, strategy and implementation both within R&D and at the GARDP organizational level.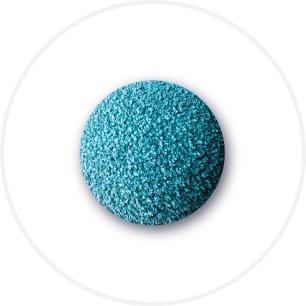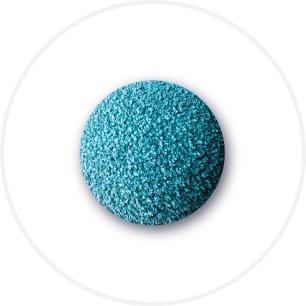 Staff
Carmen Au
Associate Project Lead
Aleida Auld
Communications Manager
Cherine Bajjali
Associate Clinical Trial Manager
Lisa Baldwin
R&D Grants Senior Manager
Esther Bettiol
Clinical Scientist Senior Manager
Benjamin Blasco
Discovery Senior Project Manager
Maria Lourdes Cairus
Executive Office, Senior Manager
René Coppens
Senior External Relations Manager
Erika Correia
Clinical Trial Manager
Renata Maria Augusto da Costa
Scientific Manager
Zoé de Geofroy
HR & Admin Officer
Shirine Derakhshani
Scientific Affairs Senior Officer
Maëlle Duffey
Discovery & Exploratory Research Senior Officer
Jaime Escriña
BD & Market Intelligence Manager
Sara Gargaté
HR Business Partner
Karin Hergarden
Clinical Research Senior Manager
Daniel Iniguez
Clinical Trial Manager
Ravindra P. Jumde
Scientific Senior Officer
Nathalie Khavessian
Clinical Trial Manager
Katia Kieffer
Legal Counsel, Lead
Rashmi Mathur
Clinical Scientist-Senior Manager
Martinette Nel
Clinical QA & Portfolio, Senior Officer
Mark Ould
Accounting Manager
Astrid Pentz-Murr
Scientific Affairs Manager
Damien Pereira
Accounting Assistant
Gabrielle Pierre
Digital Communications Officer
Daniela Pitstra
Clinical Trial Associate
Cristina Praz
External Relations Manager
Mary-Ann Richardson
Clinical Development Project Manager
Capucine Robert
Clinical Trial Associate
Alexandra Santu
Scientific Officer
Christelle Schaffer
Alliance & Project Senior Manager
Damien Somé
External Affairs Manager
Michelle Stewart
Business Support Senior Officer
Dianna Taylor
Clinical Scientist Senior Manager
Pierre-Pascal Terdzis
Senior Legal Officer
Alexandra Thenot
R&D Portfolio Officer
Raphaël Tissot
Finance Senior Officer
Kathelene Weiss
External Relations Senior Manager
Carmen Au
Associate Project Lead
Aleida Auld
Communications Manager
Cherine Bajjali
Associate Clinical Trial Manager
Lisa Baldwin
R&D Grants Senior Manager
Esther Bettiol
Clinical Scientist Senior Manager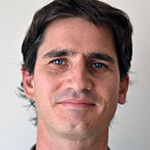 Benjamin Blasco
Discovery Senior Project Manager
Maria Lourdes Cairus
Executive Office, Senior Manager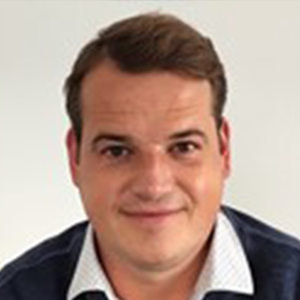 René Coppens
Senior External Relations Manager
Erika Correia
Clinical Trial Manager
Renata Maria Augusto da Costa
Scientific Manager
Zoé de Geofroy
HR & Admin Officer
Shirine Derakhshani
Scientific Affairs Senior Officer
Maëlle Duffey
Discovery & Exploratory Research Senior Officer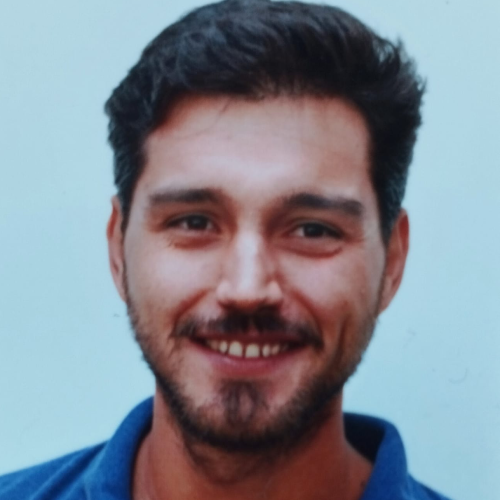 Jaime Escriña
BD & Market Intelligence Manager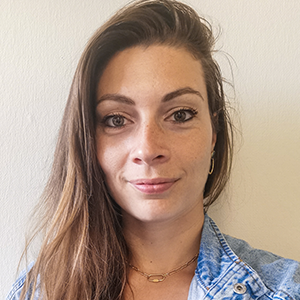 Sara Gargaté
HR Business Partner
Karin Hergarden
Clinical Research Senior Manager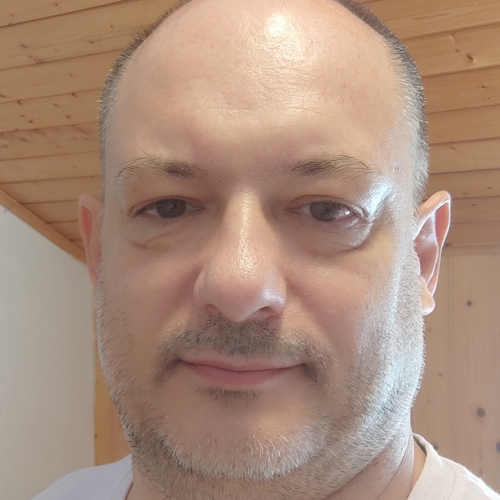 Daniel Iniguez
Clinical Trial Manager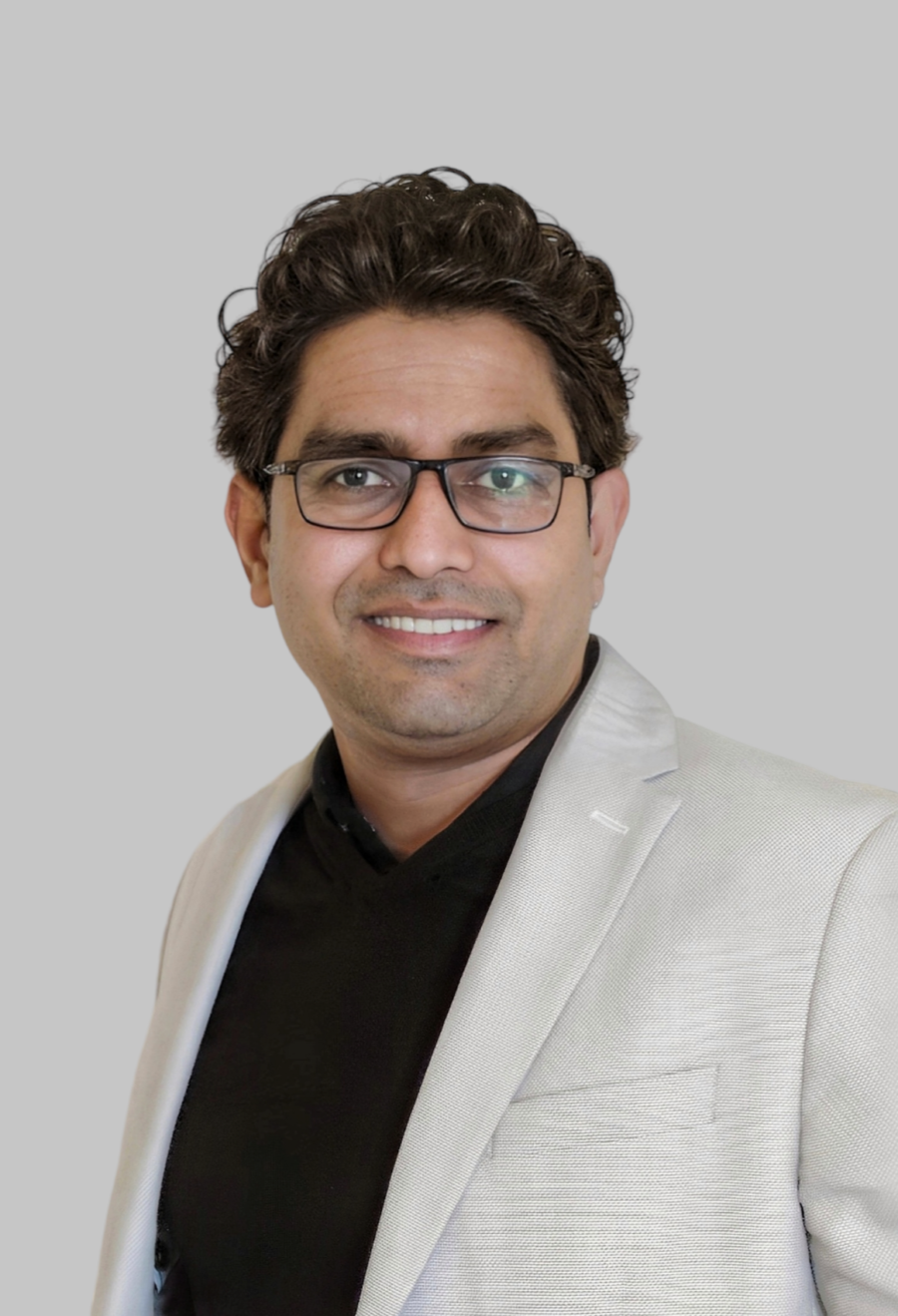 Ravindra P. Jumde
Scientific Senior Officer
Nathalie Khavessian
Clinical Trial Manager
Katia Kieffer
Legal Counsel, Lead
Rashmi Mathur
Clinical Scientist-Senior Manager
Martinette Nel
Clinical QA & Portfolio, Senior Officer
Mark Ould
Accounting Manager
Astrid Pentz-Murr
Scientific Affairs Manager
Damien Pereira
Accounting Assistant
Gabrielle Pierre
Digital Communications Officer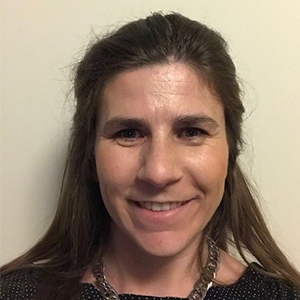 Daniela Pitstra
Clinical Trial Associate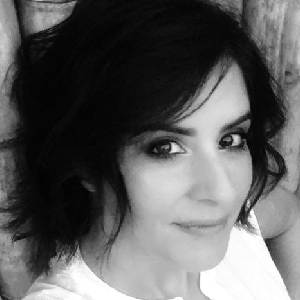 Cristina Praz
External Relations Manager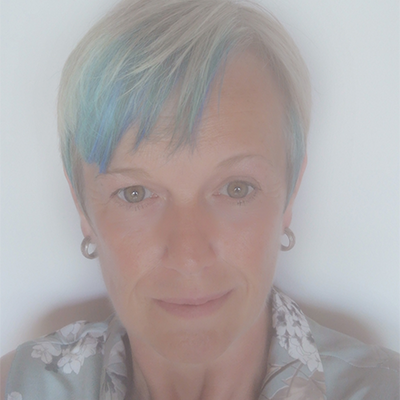 Mary-Ann Richardson
Clinical Development Project Manager
Capucine Robert
Clinical Trial Associate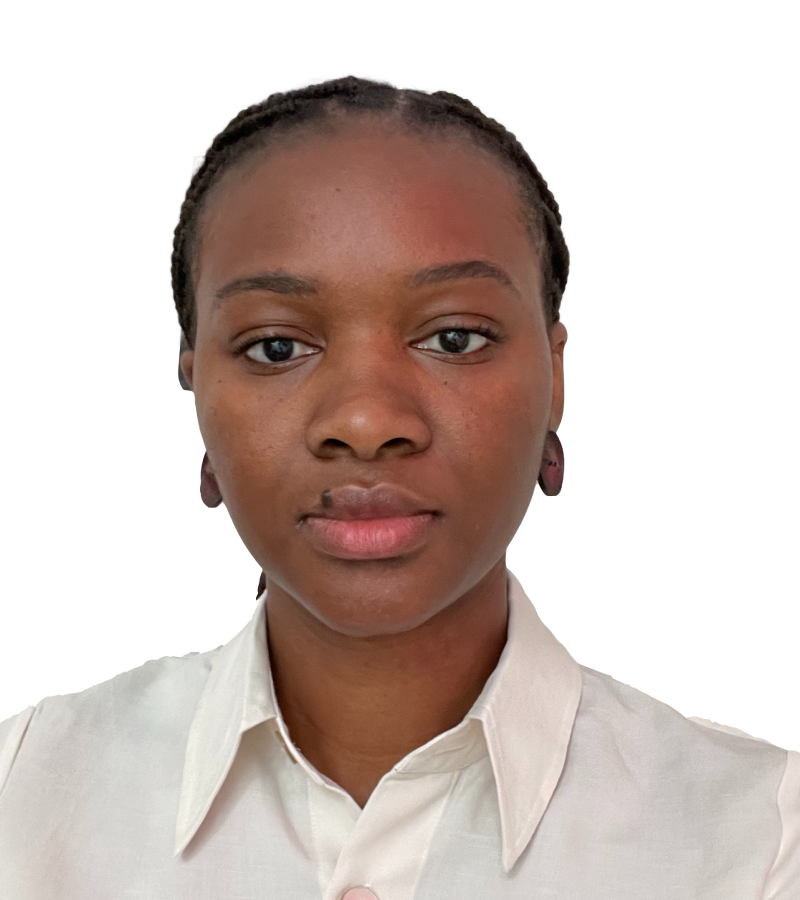 Alexandra Santu
Scientific Officer
Christelle Schaffer
Alliance & Project Senior Manager
Damien Somé
External Affairs Manager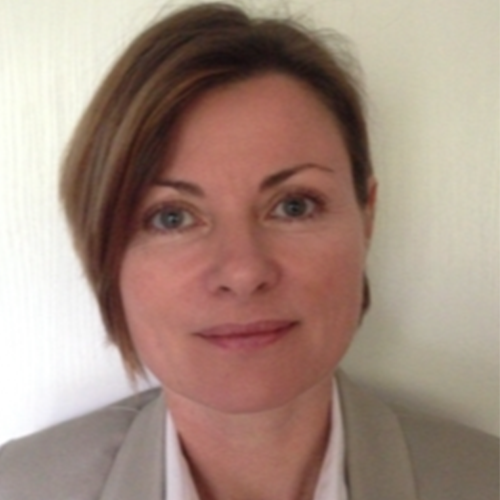 Michelle Stewart
Business Support Senior Officer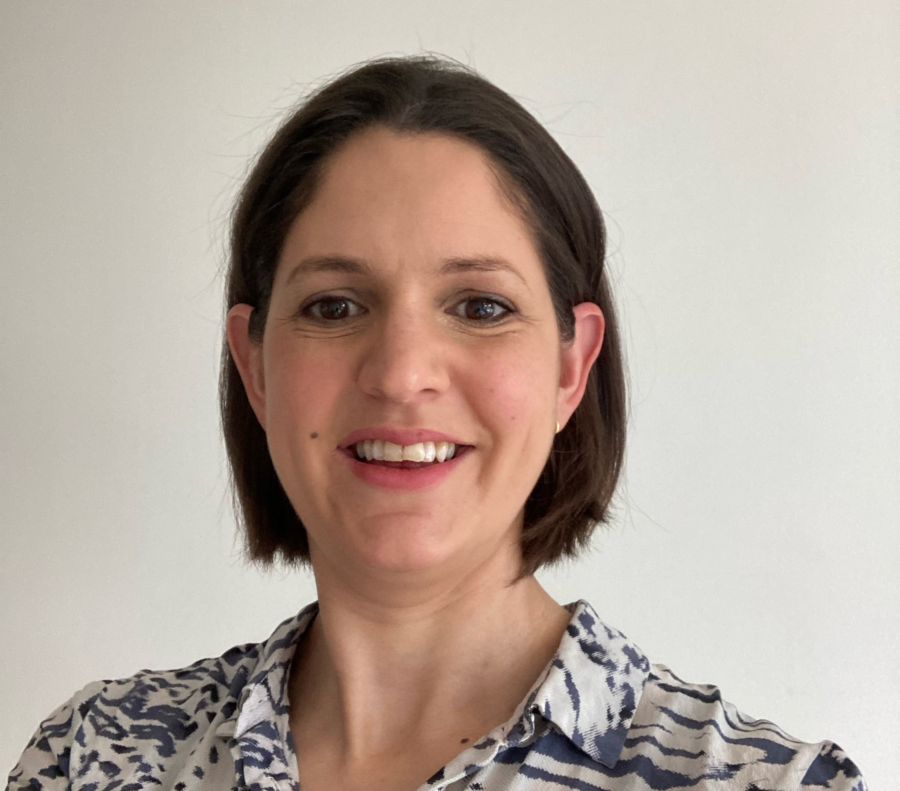 Dianna Taylor
Clinical Scientist Senior Manager
Pierre-Pascal Terdzis
Senior Legal Officer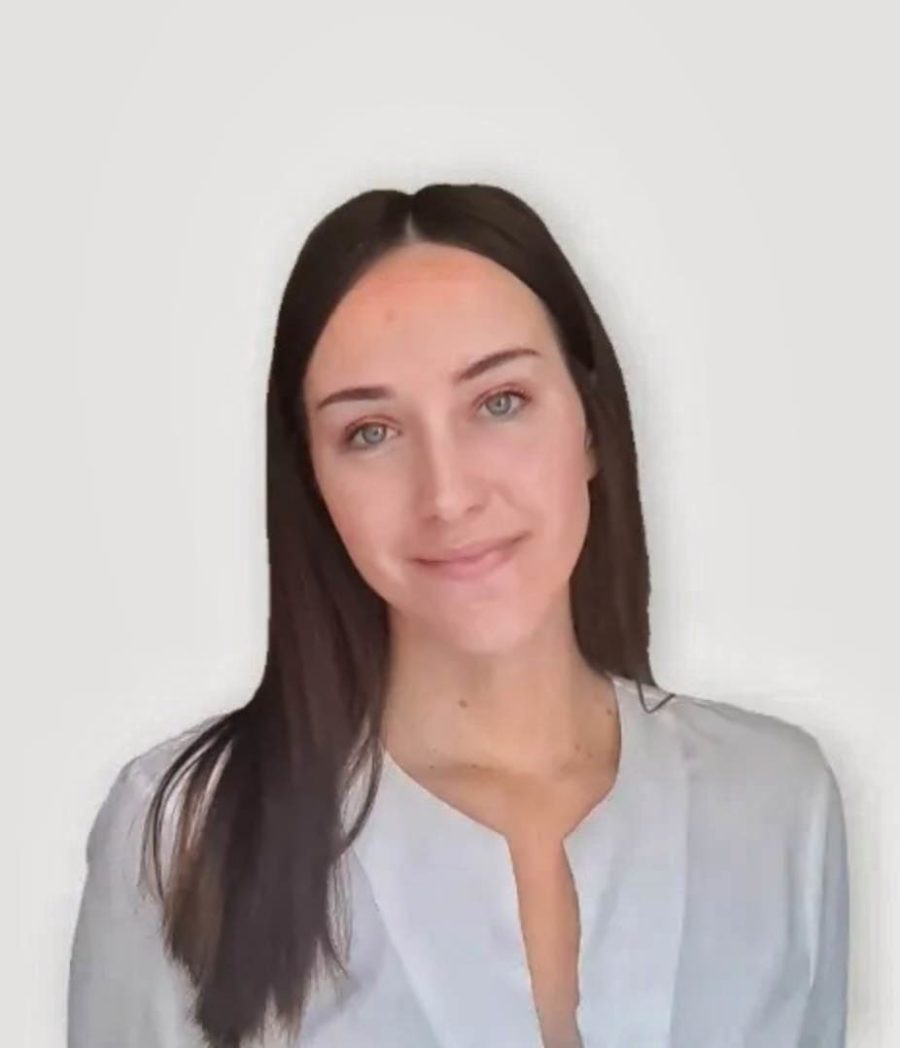 Alexandra Thenot
R&D Portfolio Officer
Raphaël Tissot
Finance Senior Officer
Kathelene Weiss
External Relations Senior Manager