World AMR Awareness Week 2023
Antimicrobial Resistance (AMR) occurs when bacteria, viruses, fungi and parasites no longer respond to antimicrobial agents. As a result of drug resistance, antibiotics and other antimicrobial agents become ineffective and infections become difficult or impossible to treat, increasing the risk of disease spread, severe illness and death.
World AMR Awareness Week (WAAW), which takes place every 18-24 November, is a global campaign to draw attention to this critical issue. This year's theme is "Preventing antimicrobial resistance together."
We invite you to join us in raising awareness, including by participating in GARDP's #PowerofAntibiotics campaign—see below!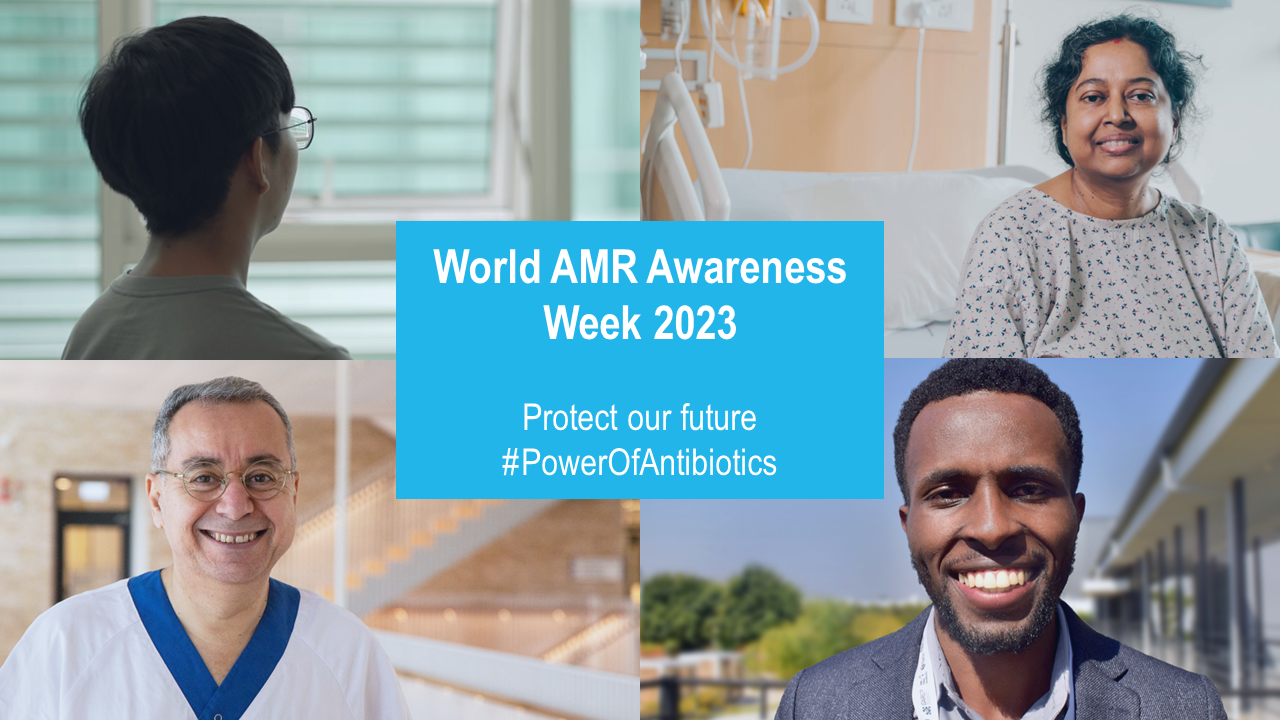 ACTIVITIES 
Protect the #PowerOfAntibiotics 
Discover how you can get involved to help us raise awareness about the spread of drug-resistant infections. Visit PowerOfAntibiotics.org, a living platform for sharing stories and mobilizing action and discover the stories of Daniel, MomiPal, Hoonar, Judith and others.
World Children's Day— "For every child, every right", 20 November
Children and newborns are especially vulnerable to growing antibiotic resistance. 1 in 5 deaths caused by antibiotic resistance occur in children under the age of five, and up to 3 million newborns get serious infections that lead to sepsis every year.
Discover GARDP's work to identify and develop new treatments and provide data to inform treatment guidelines specifically for children and newborns.
Symposium— "How can we counter antibiotic resistance in Switzerland and around the world?", 21 November
Join us for a symposium in collaboration with Public Health Switzerland. This event will highlight the state of global antibiotic resistance, including progress to date and challenges ahead. The symposium will take place in French and German with simultaneous translation.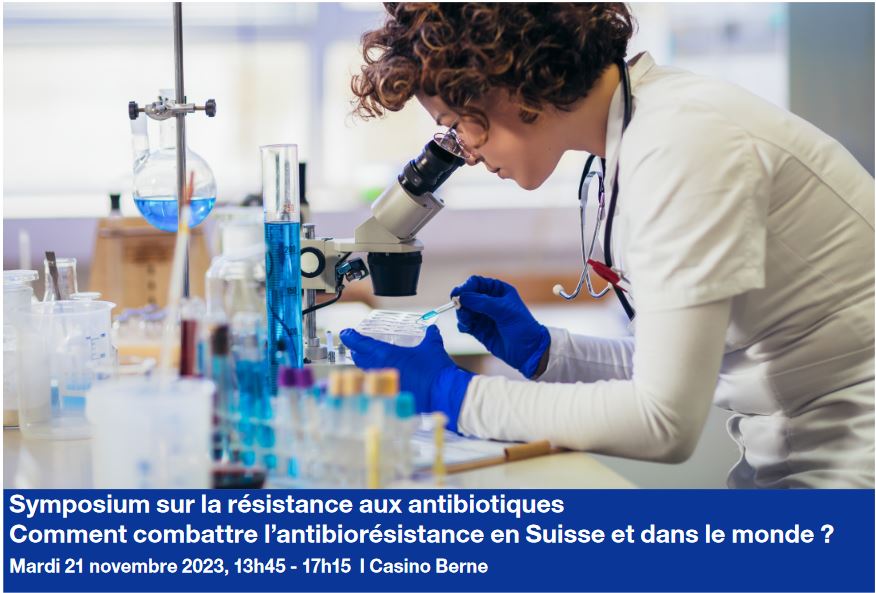 Blog post for World Intellectual Property Organization (WIPO) — "Voluntary Licensing To Expand Antibiotic Access"
On the occasion of World AMR Awareness Week, Jennifer Cohn (GARDP), Gareth Morgan (Shionogi), Katy Hayward (CHAI), Maneesh Paul Satyaseela (Orchid Pharma) underscore how voluntary licensing of antibiotics can expand antibiotic access, especially for low- and middle-income countries.
Webinar—"Rising Threats: Confronting AMR and STIs in 2023," 23 November, 1pm CET
The departments of AMR and HIV/STIs at WHO are organizing a joint webinar to launch and discuss two WHO technical products that are under the Enhanced Gonococcal AMR Surveillance Programme (EGASP) umbrella. GARDP's Fernando Pascual Martinez, R&D Access Development Lead, will discuss facilitating the development of new gonorrhoea treatments. The webinar will also touch on country experience, surveillance data, diagnostics, and more.
Race against antimicrobial resistance—24 November, 1-1:15pm CET
The AMRelay is a 24-hour event that involves diverse short contributions from those who help curb antimicrobial resistance around the world. Tune in 11-11:15 am UTC (1-1:15pm CET) for GARDP's contribution, "Antibiotic shortages: Causes, consequences, and solutions."